Safety / Security Window Films
Safety / Security Window Films are, typically, tough sheets of heavy duty polyester with an incredibly strong adhesive which works to hold a window pane together AFTER it has been broken.
The safety benefits for young children around glass doors etc at home are obvious but these films will also mitigate the damage caused by bomb blast and accidental explosions by again hold the tiny pieces of glass in one place.
The hard wearing polyester will also resist the most determined burglar as, even after a window has been smashed it still requires an amazing amount of effort to break through the filmed pane.


Mostly these films are completely clear and do not affect vision through the glass in any way, however if required we can also supply a mirrored version of the film to provide visual security for valuable office equipment etc.
Lastly, with an ANTI-UV filter built into the adhesive, even a completely clear film will also help to protect carpets and sofas etc from fading etc.
---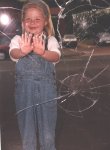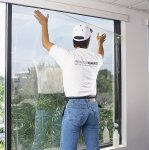 />
---
Architects, building owners and facility managers trust Safety / Security Window Film to secure such treasured buildings and artifacts as the Vatican, Buckingham Palace, the U.S. Constitution, and hundreds of embassies and other official government facilities throughout the world.
Click on the videos on the right to see why!